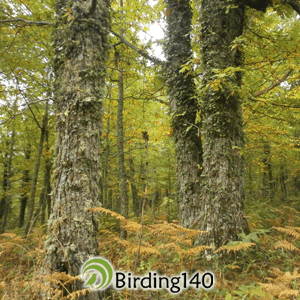 Extremadura (Spain) is a real birdwatching paradise. Its lands have been blessed with an extreme climate, which is very hot in the summer and cold the in winter. Thanks to this, it has maintained a very low population density over the years, which has reduced man's impact on the natural environment.
Extremadura has mountains and valleys full of life, a wonderful historical heritage, friendly people and unique cuisine. All this makes it an attractive destination for travellers who want to experience nature, and a must-see for bird lovers, as it is one of the few regions which boasts having over 75% of its land included in the list of Important Birds Areas (IBA). From the Natural Park Tajo International to the Site of Community Important (SCI) Guadiana International, Extremadura harbours an endless number of exceptional birdwatching locations.
In Extremadura's treasure chest there is a special jewel, unique to the world, called Monfragüe National Park. This is one of the best places for observing birds of prey, where you can find the Spanish imperial eagle, the most threatened bird of prey in Europe, as well as one of the largest colonies of cinereous vulture and one of the most important breeding grounds for the black stork.
Throughout the year, important birdwatching events take place which can be found on our calendar, such as the International Festival for Ornithological Tourism (FIO), within the National Park itself, the City of Cáceres Bird Festival and the Common Cranes Festival in Navalvillar de Pela.
We leave you with a video so you can see the beauty of Extremadura.